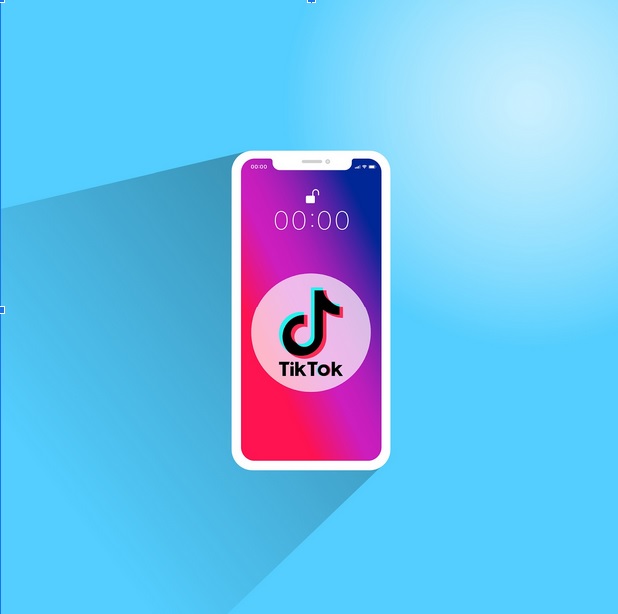 Are you ready to step into TikTok?If you are looking for ways to enhance your TikTok marketing,
Then you are in the right place. I Have good news for you,
It's easy to connect with TikTok; you can create funny and creative videos with lots of great potential to grow your business and build millions of engaging followers. With nearly 20.33 million active users, you can achieve your goal effortlessly.
TikTok is not only for teens and twins. Currently, this platform is attracted by many brands and business owners. And they start sharing videos on TikTok. Moreover, you can notice tons of celebrities, marketers, influencers, content creators broadcasting their videos.
To beat them, it's necessary to find useful ways to market your business on TikTok. Keep reading to explore more valuable tips.
Let'sLet's get started,
Be Real & Authentic
If you want to grow your business successfully on TikTok, you have to be real and authentic. Yeah, it sounds like a cliche, but trust me, being genuine will help you build a healthy relationship with your audience.
Avoid pushing sales, instead think about the funny, creative factor of your brand or product. Express those stuff in your content. It is better to understand your potential customers and clients so that it's easier to create content according to what they love.
On the other hand, you can invest your time in watching more videos to analyze how people are using this platform. By creating a community around your exciting content, you can push your brand or product when the right time hits. Because you already own a follower or fan for your content.
Add Value To Your Content
On TikTok, you can create any type of video, according to your interest, but if you are specific to certain topics that target telling a story or sharing educational content, then go for it. This way, you can add value to your content and can hold a unique place in your industry.
Do you Know? Most of the successful TikTok accounts are creating videos on how to use the products that they prefer.
Depending on your business and brands, you can create under tutorials and how-to videos topics. Trust me. This strategy will work for your business. The thing is, you must present it engagingly.
Post More User-Generated Content
User-generated content(UGC) is one of the valuable pieces of content that business owners should rightly use to promote their business. Posting UGC increases brand exposure and builds trust upon your products and services. Businesses can encourage their audience to create videos of themselves using your product or services and post it along with relevant branded hashtags. Such kind of content is likely to drive more engagement than brand-generated content. Moreover, you will gain authentic likes from genuine TikTok users and audience attention.Hosting giveaways or hashtags challenges is one of the best methods to motivate users to post user generated content.
Make Use Of Trending Hashtags
If you use trending hashtags in your videos, more possible content will be found on the discovered page. To find trending and popular hashtags, you can check the discover page. Once you get them, try to use them in our content, it will give more engagement and reach. Take the effort to interact your business content with trending hashtags. Also, make sure your hashtags are related to your content.
Pay Attention To Trending Songs
Like hashtags, using trending songs is an excellent trick to improve your success on TikTok. So, pay attention to the "for you" page to find all types of trending songs for your content. Trust me; those trending music will help you to get featured. Every week, you will spot one popular song that will steam all seven days.
You can even save any songs that you want to use in your future videos. Tap the song at the top and click "add to your favorites."
Show Your Originality
As I mentioned earlier, you can share various content on TikTok, so the possibilities are endless. It depends on your business or brand's personality and its tone. Remember, you can be hilarious, funny, informative, sensational as long as your videos are natural and original.
You must understand, TikTok is different from other platforms. Here people want to be real and natural. They love to watch your real personality, especially when it comes to brands or products. When you are looking forward to posting original content, go for creative and entertaining, it will be better.
Reuse Your popular Content
Actually, it's possible to create fresh content daily; moreover, using your old content is an excellent strategy to find your style. Also, it will connect with your audience.
It will help to provoke your audience to feel tempted and to jump on current trends. Participate in trending challenges, and it's an effective one.
Spend your time to showcase your brand presence and construct a community around your brand. Just look at your content and think of ways to reuse it. Avoid focusing on pushing your product or services. Try to generate a loyal following of fans on TikTok.They must look forward to your upcoming video and ready to engage in it.
Promote Your Content
Sure, you will have a business account on all other social media. Make use of it as soon as you upload content on TikTok, share them on multiple media. It will give more exposure to your content and make your followers visit your TikTok account. But, it will not work for all your content, still share some of the essential videos.
Grab Your Audience Attention
You can create videos for up to 60 seconds on TikTok. Anyway, most people like to engage with short videos (15 seconds). Hence video length is concise, and you need to entice your audience with the first 3 seconds of your video. So, you can drag them till the end of the video. It is essential to create engaging videos.
Engage With Your Audience
Interacting with your audience is necessary to take your business to the next level on social media. Engage with your audience, provide instant replies to their queries and comments. Value your followers; they are your biggest strength.
Conclusion
Well, TikTok is one of the fantastic platforms to grow your business. You have plenty of valuable opportunities to promote your business. Giveaways, contests, frequently posting, being on the trend will help you to develop your business. I hope this article finds useful to enrich your TikTok marketing.
Author Bio
Anne Joseph is a passionate social media writer and working at Bouxtie. She has strong strategy skills in developing and managing social media campaigns. She loves to make new connections and enjoy the opportunity to work with social media influencers.